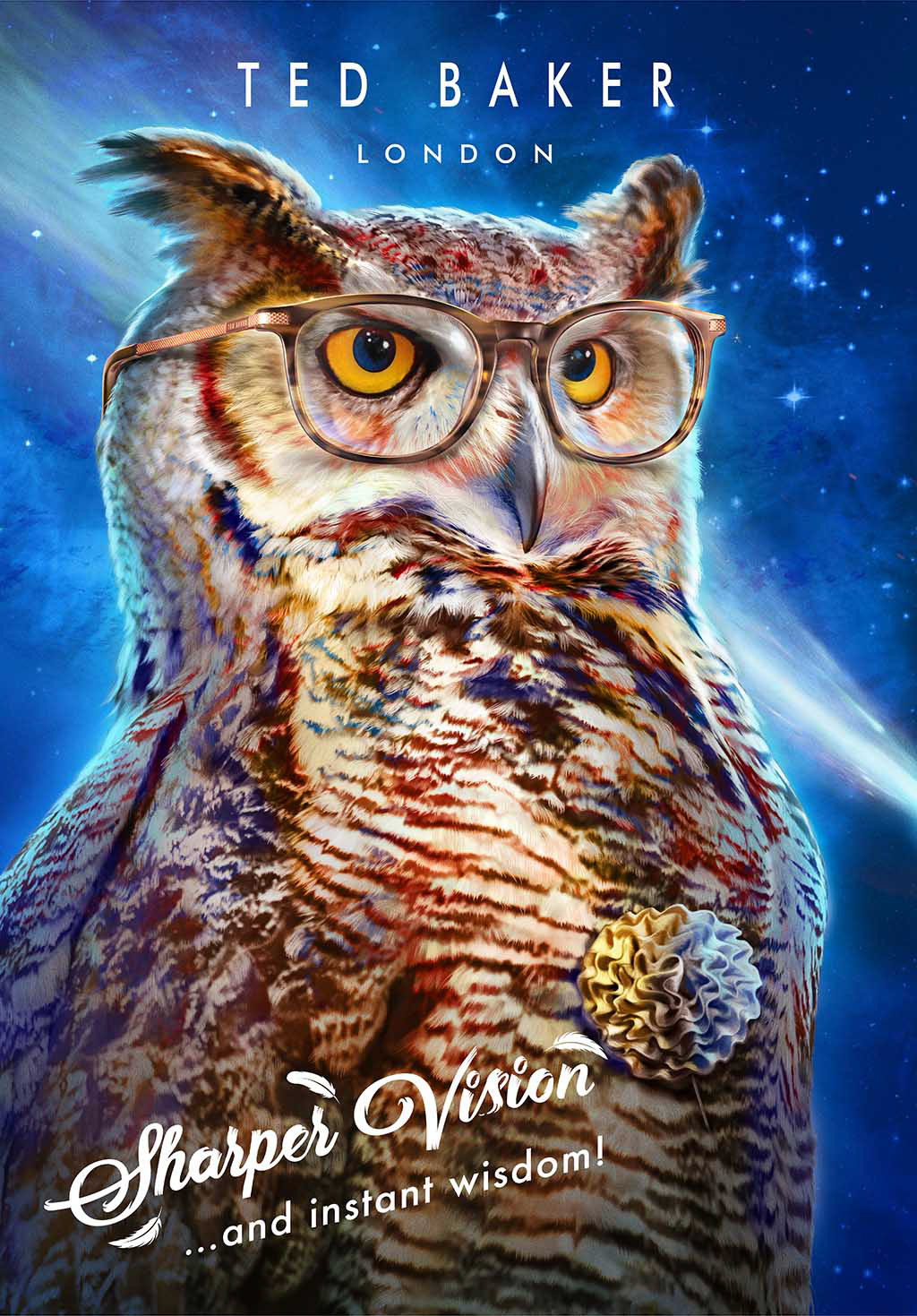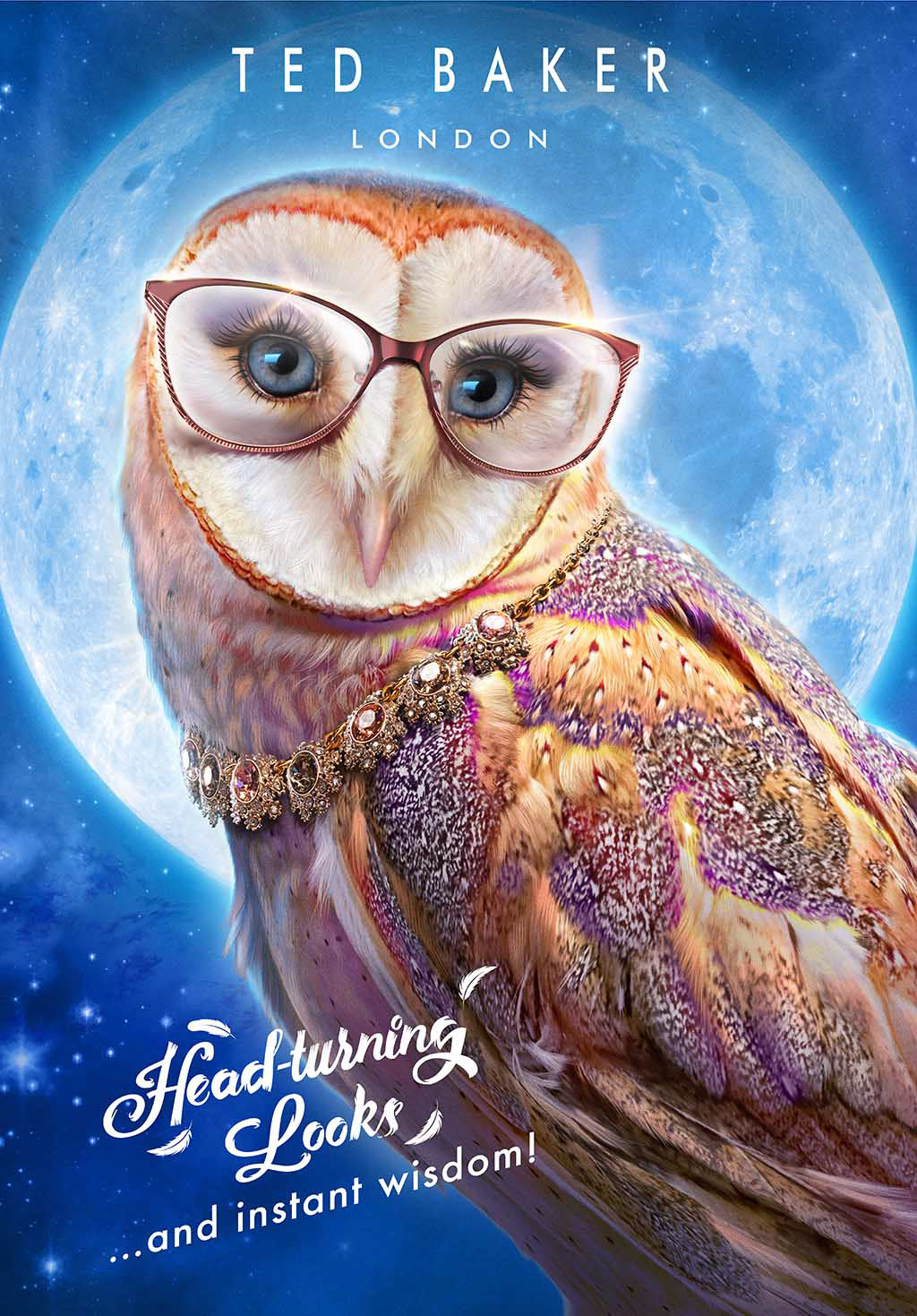 Ted Baker : Owl Eyewear Campaign
An eyewear campaign that stands out and is proud to be different.
The owl concept plays with the relationship between the wise owl and the perceived wisdom when wearing spectacles. I chose to offset the owls against a blue space theme background for maximum contrast. Adding blue eyes to the barn owl was the secret her femininity.