Wedding gift service
My concept advertises the benefits of an additional 10% offered by Habitat to the total amount of the customer's gift list account. I chose to represent that 10% as a tangible object, in a different colour gift wrapped paper.
My Role: Concept, Art Direction, Design
Live & Breathe, Photographer: Kevin Summers.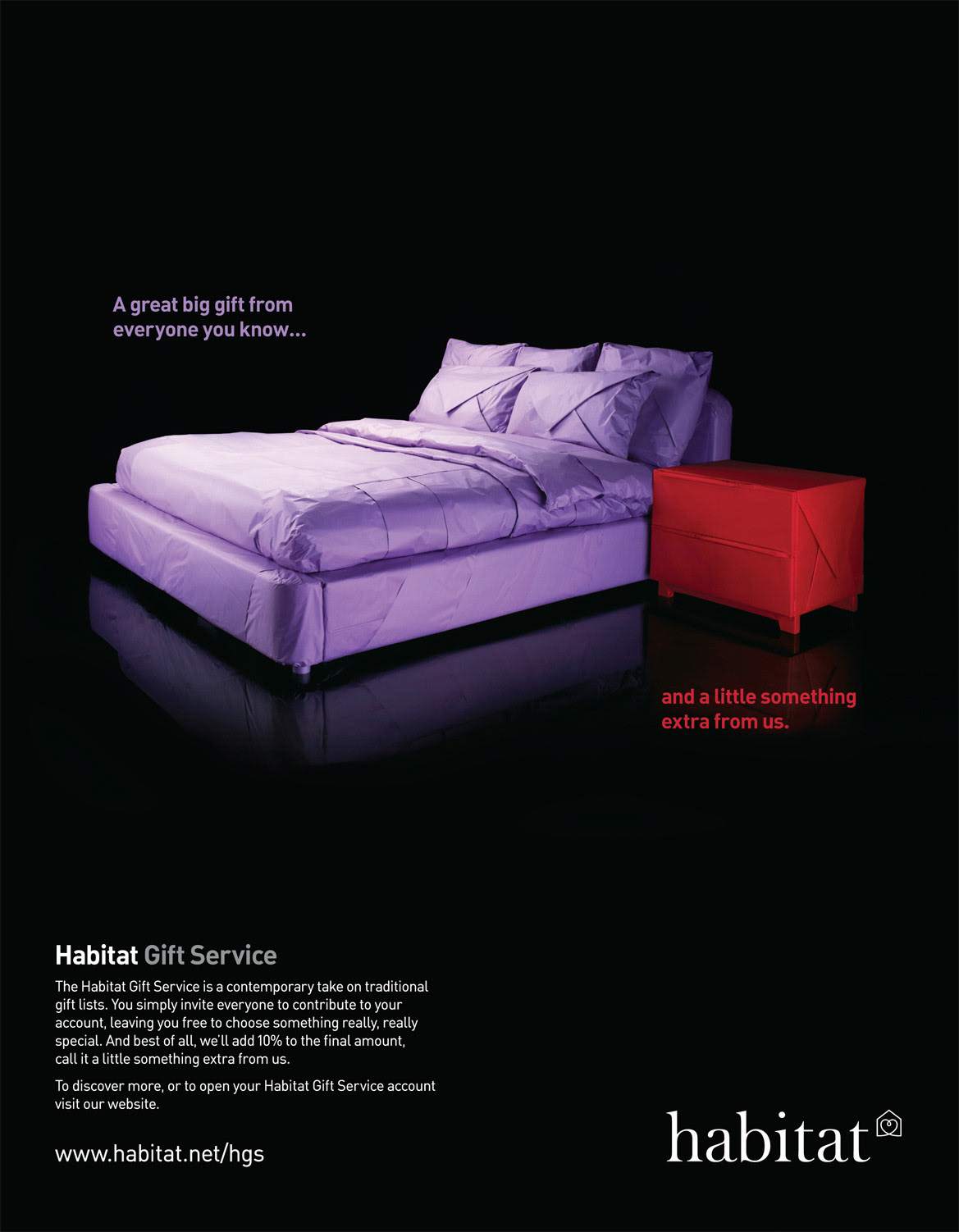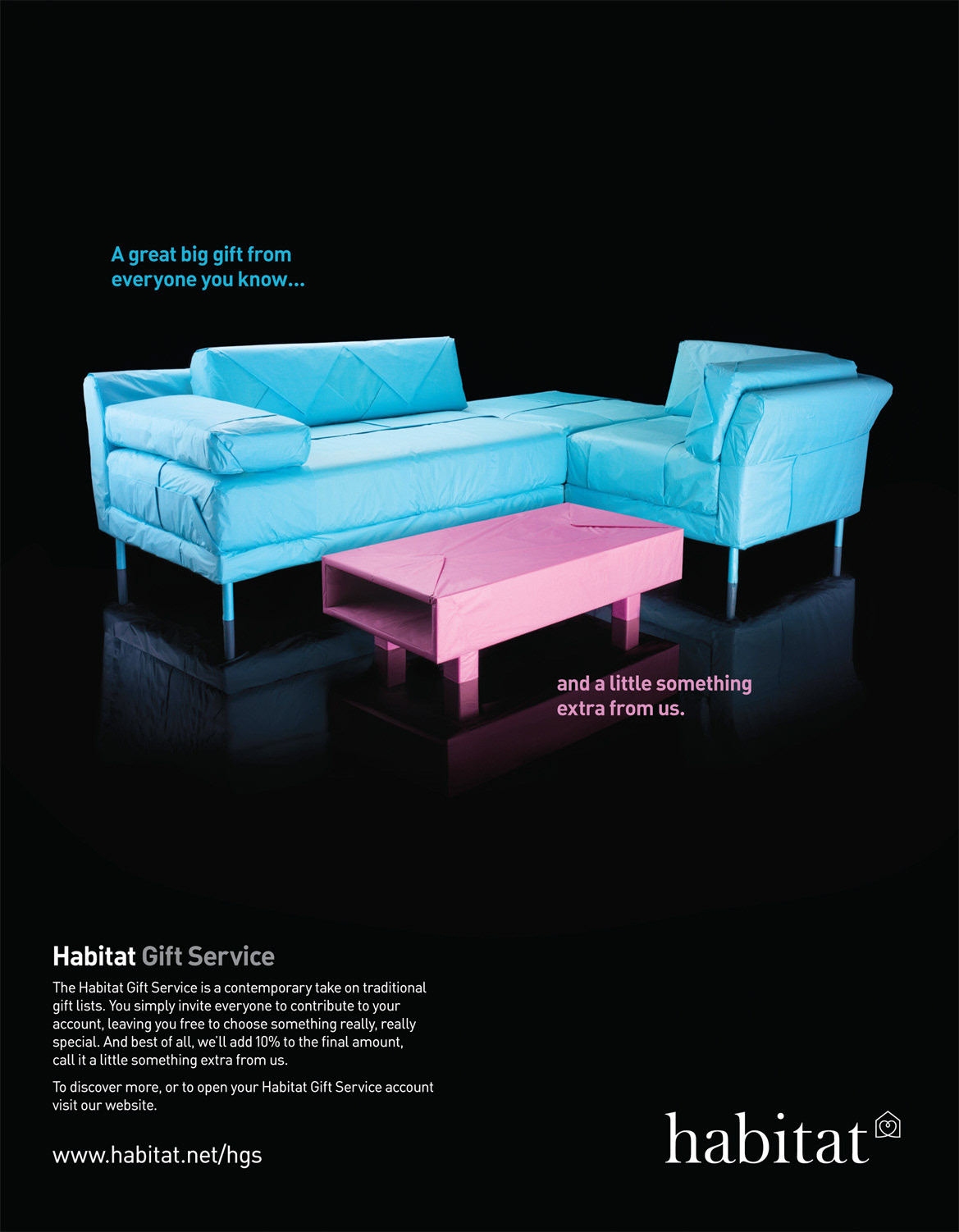 My model prototypes to inform composition before the photoshoot.