Eyewear campaign
The owl concept plays with the relationship between the wisdom of the owl and the perceived wisdom when wearing spectacles. I chose to offset the owls against a blue space background for maximum contrast. Adding blue eyes to the barn owl was the secret to her femininity.
My Role: Concept, Art Direction, Design
In-House: Ted Baker, Copywriter: Luke Butler, Illustrator: Jeff Wack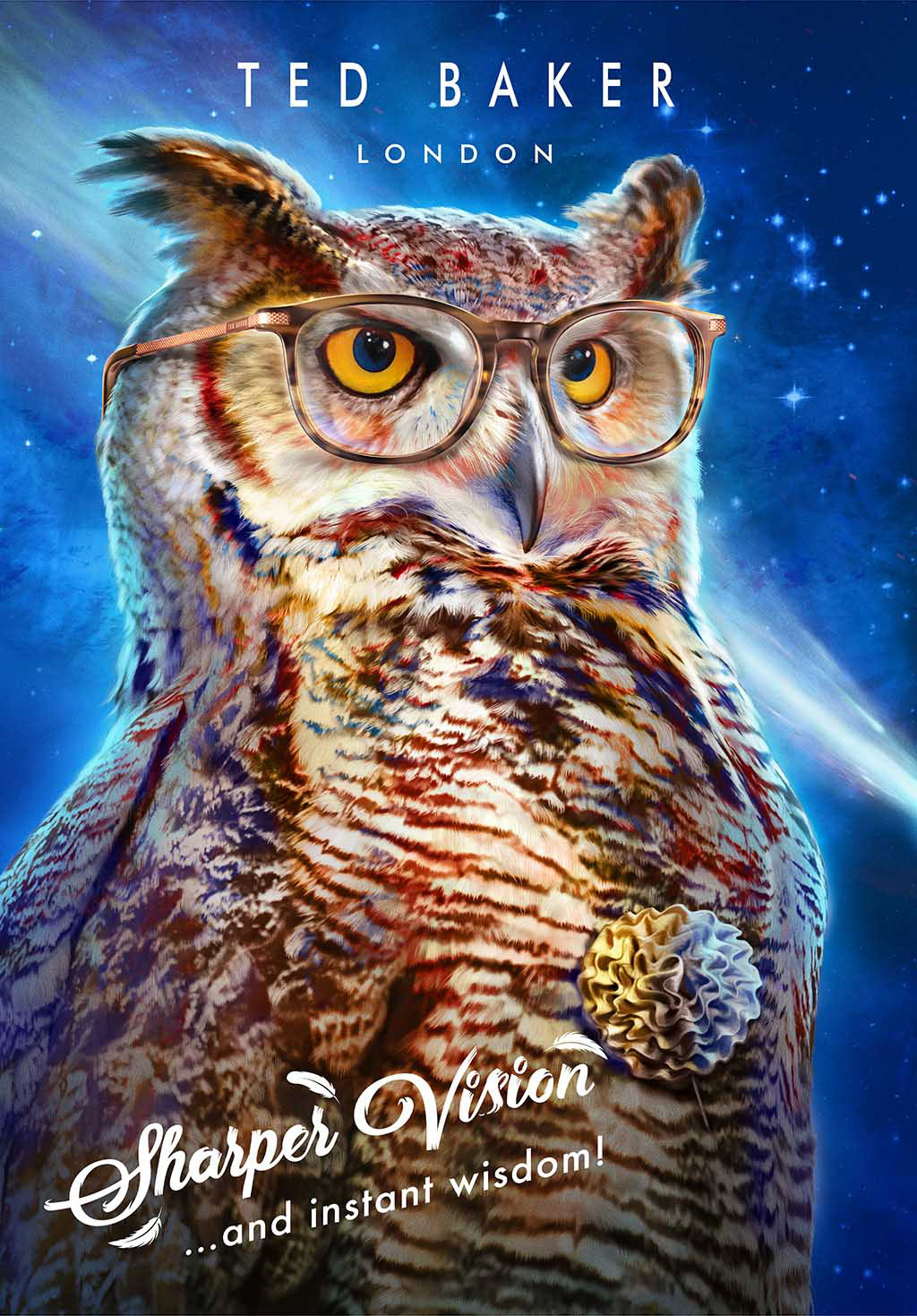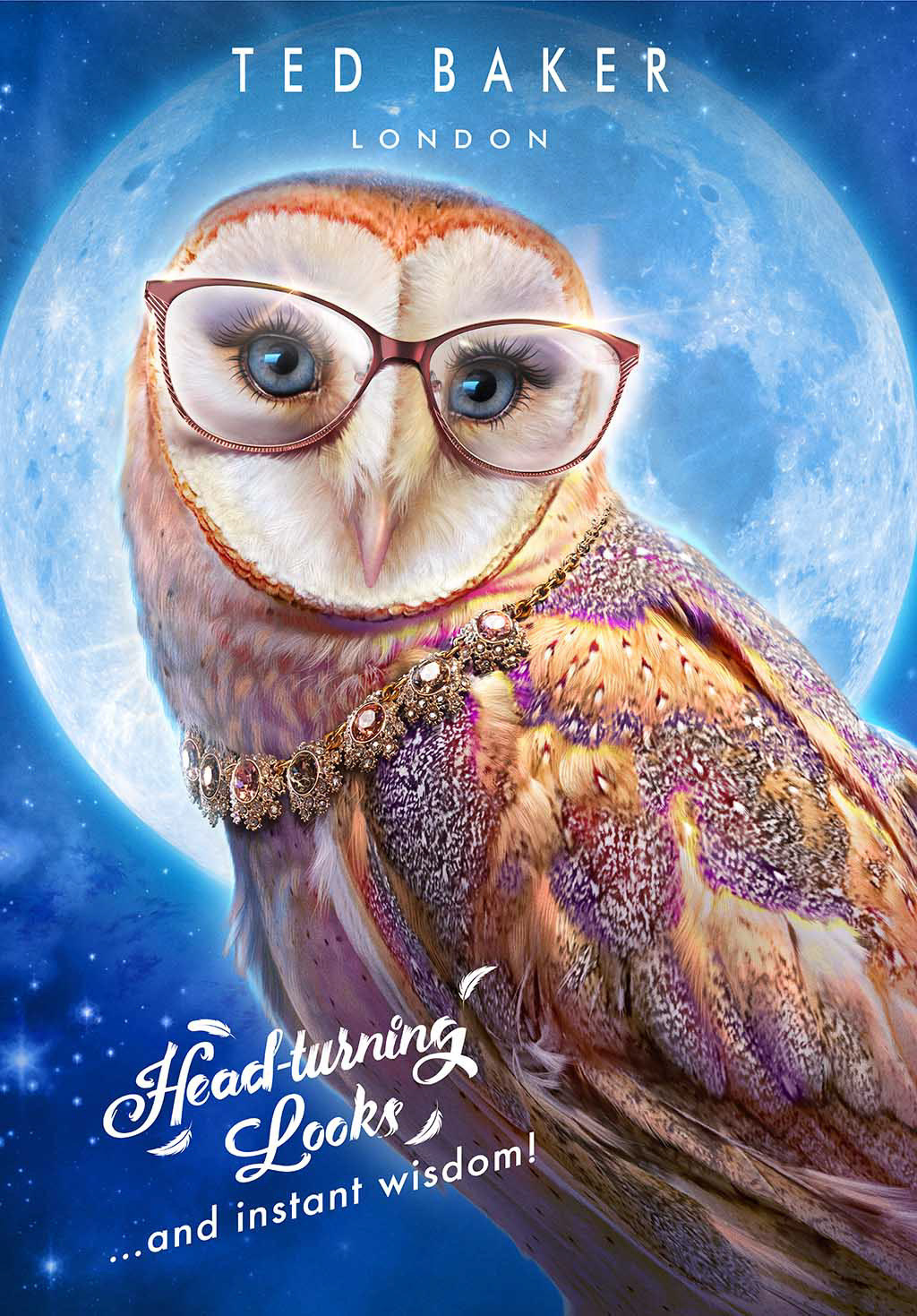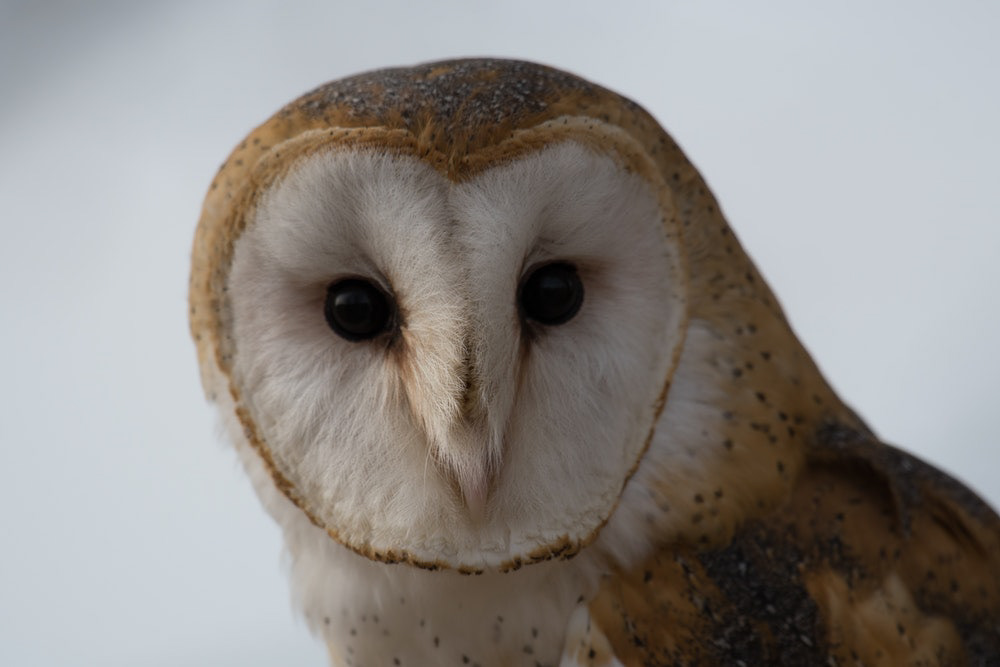 Construction and details
The illustrations had a realistic photo style, made from thousands of colourful brushstrokes.