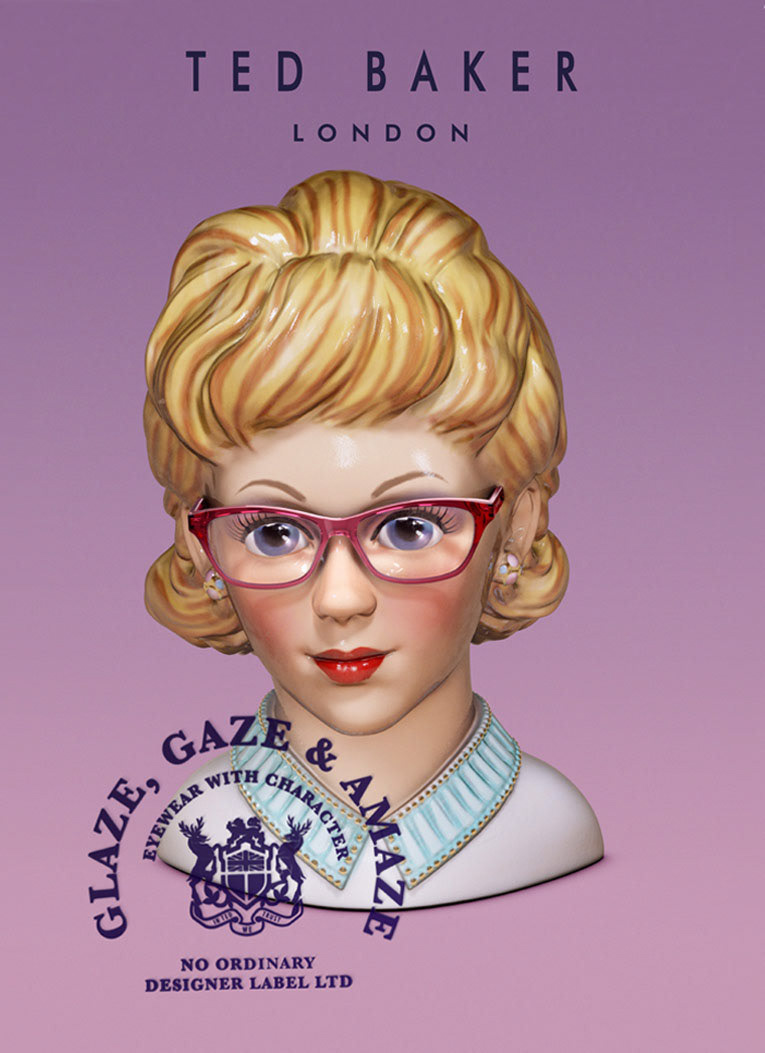 The campaign also included sunglasses
I found inspiration in the headdresses from Carmen Miranda to give the campaign a summer feel.
Vision Express exclusive collection
In market, Oxford Street London
Concept visuals
These are the visuals that I created to sell the idea.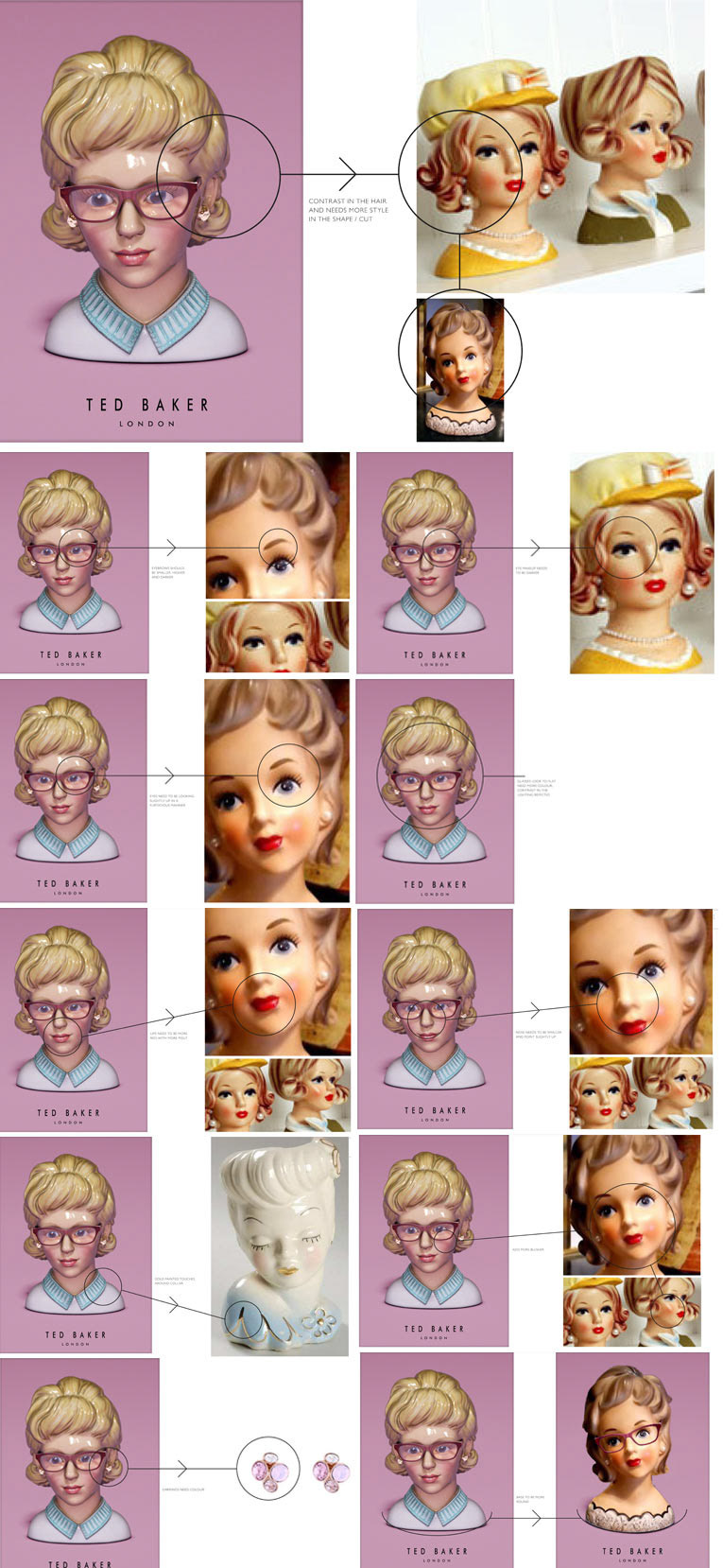 Attention to detail
The final high-resolution render included the crackle finish that you find in ceramics.