Channelled light
I was inspired to create this lettering by those shapes found at the cross-section of a cylindrical roll of paper, rolled in different ways. I chose corrugated paper because of its' thicker edge, which can be made to form a decorative detail.
Featured: Creative Review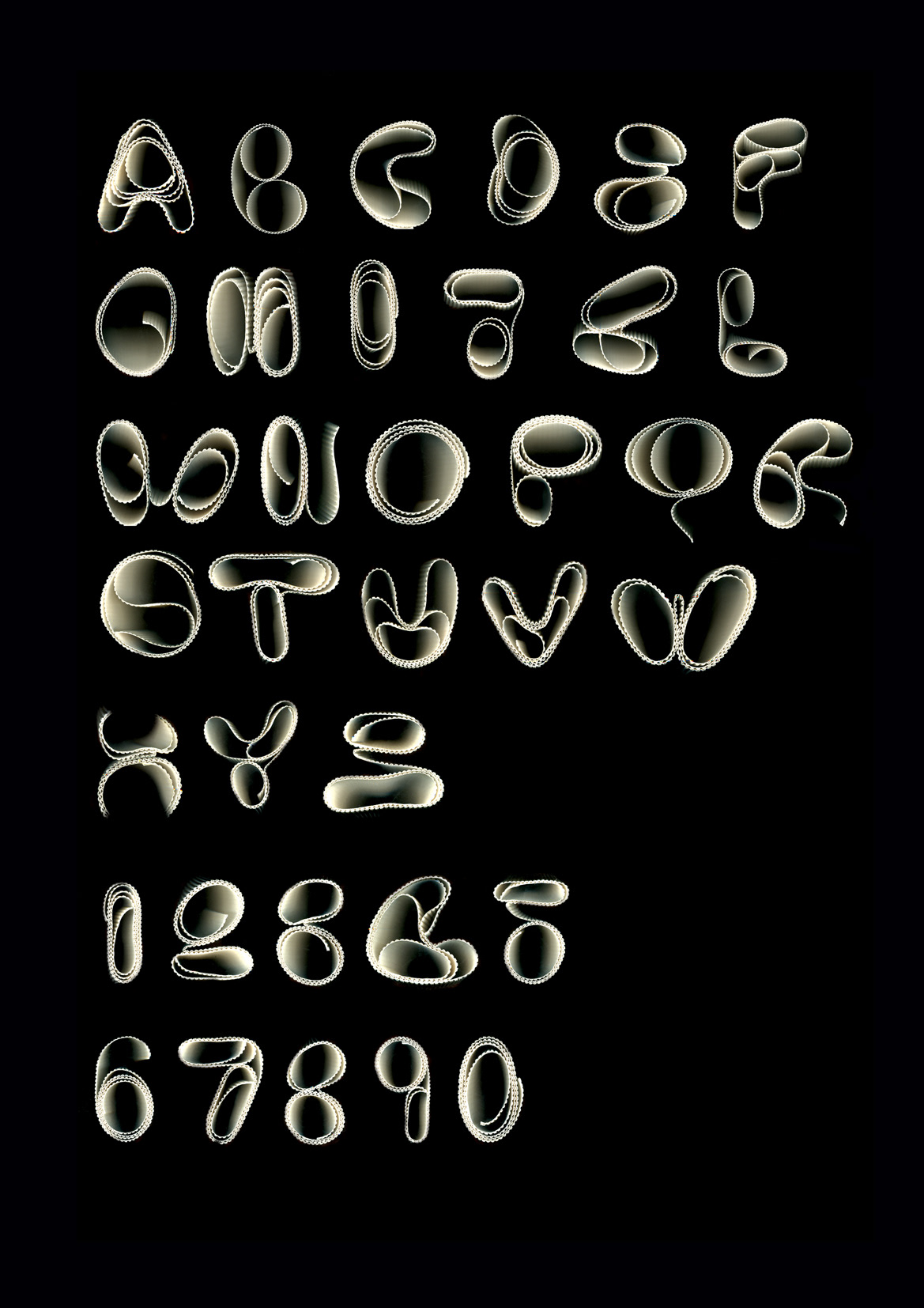 Behind-the-scenes
I created the letterforms using a flatbed scanner. Then I retouched out my hands.