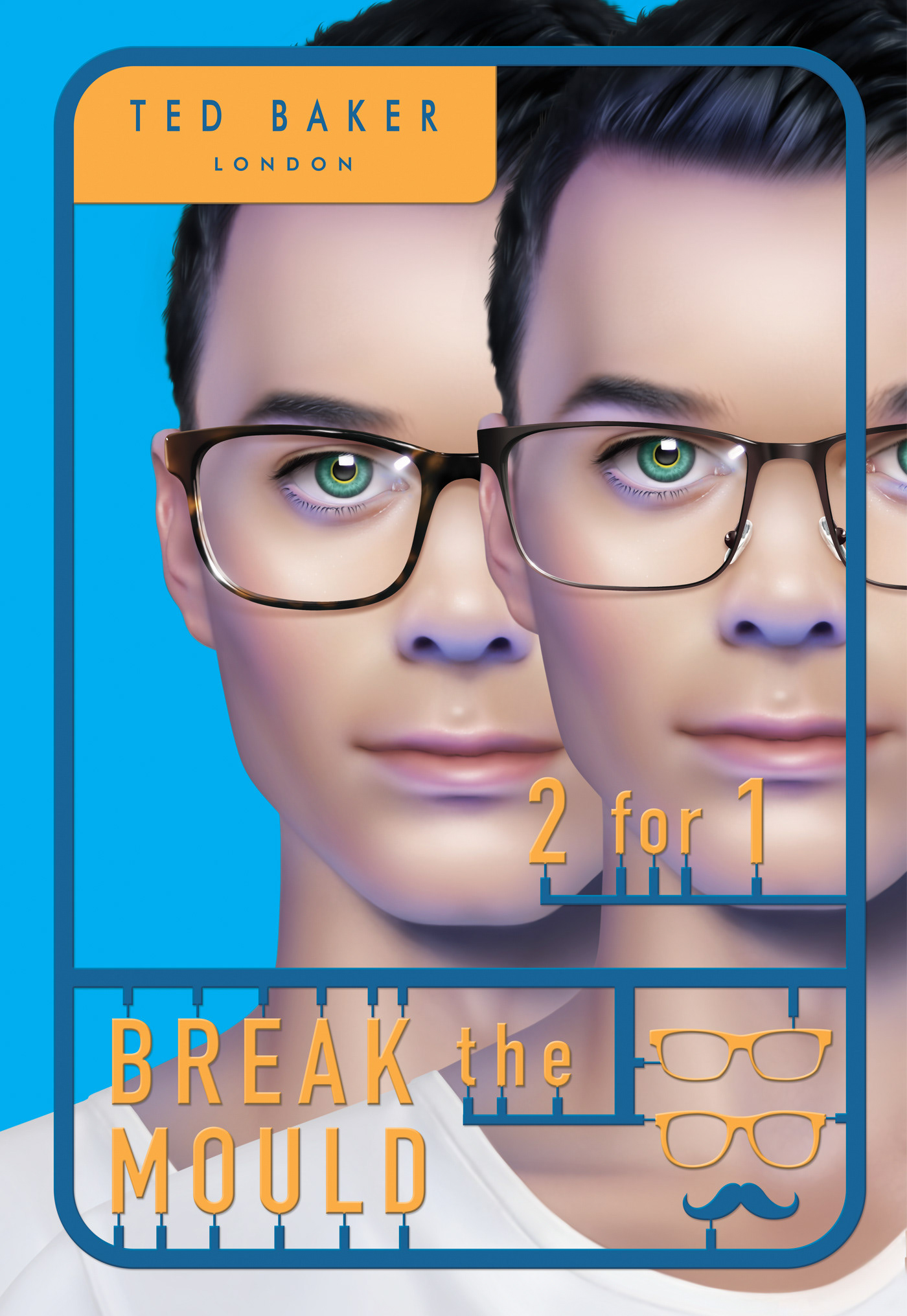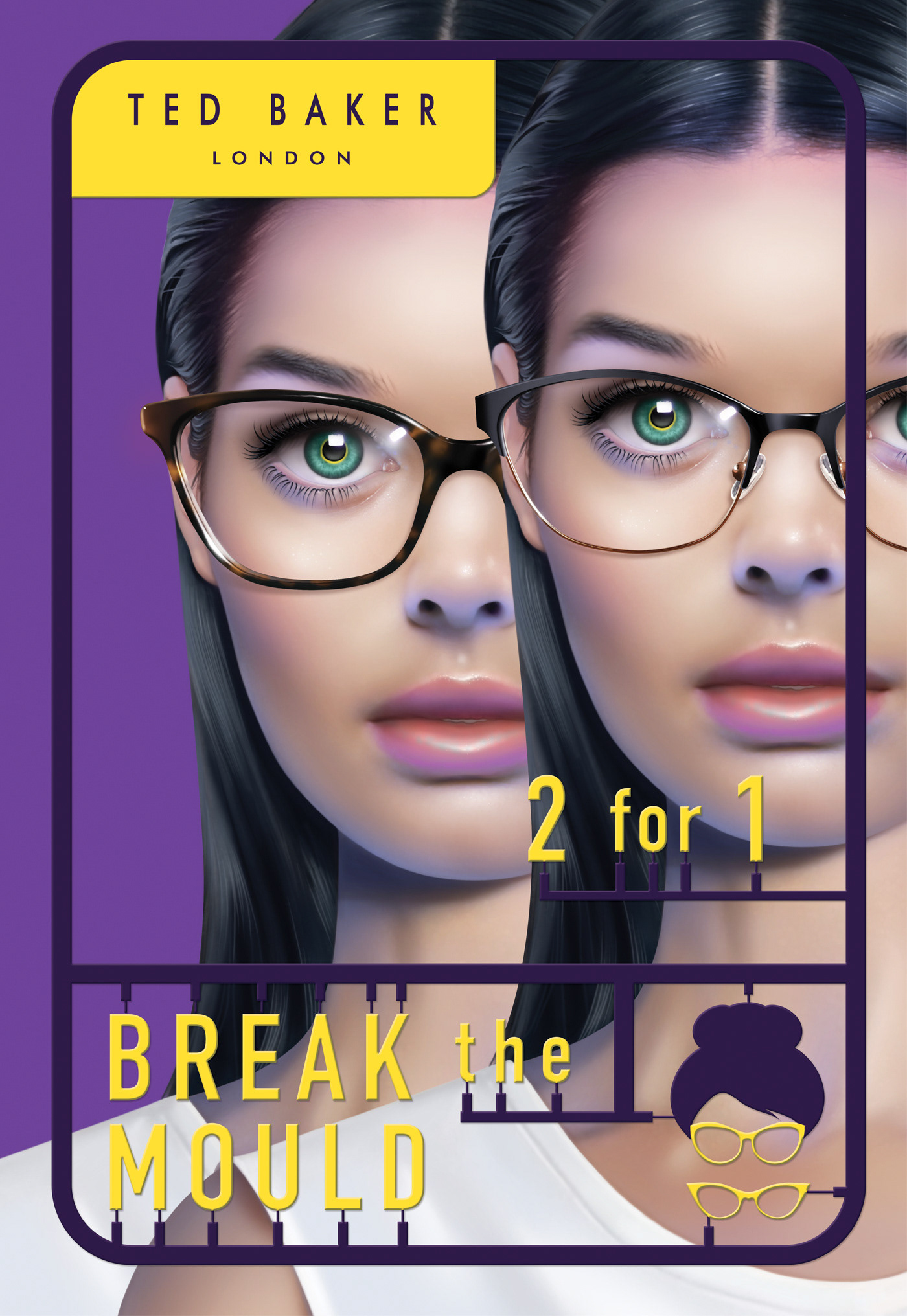 Ted Baker: Break The Mould Eyewear Campaign

2 for 1 eyewear campaign that sells the offer.
The idea behind the concept Is that you can purchase two different glasses for the price of one. I collaborated with Illustrator Anr0 to create people that looked like dolls completely identical as if they come off the factory line, the only difference being the frames. I wrote the copy line and created the typography inspired by Airfix kits.